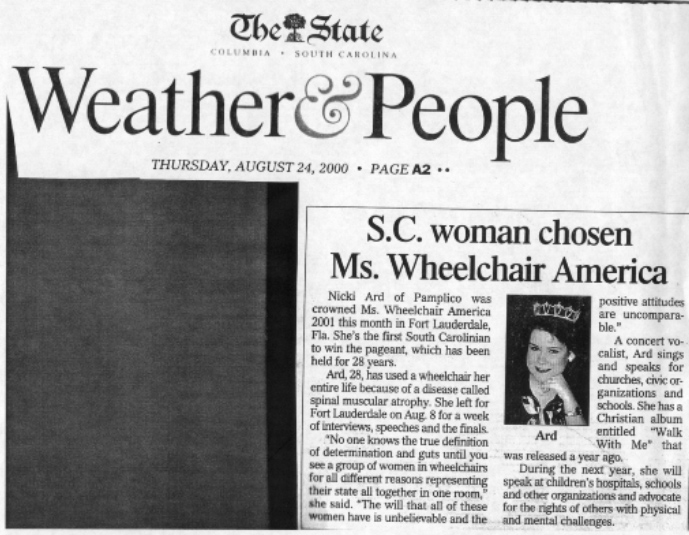 S.C. Woman Chosen Ms. Wheelchair America
Nicki Ard of Pamplico was crowned Ms. Wheelchair America 2001 this month in Fort Lauderdale, FL. She's the first South Carolinian to win the pageant, which has been held for 28 years.
Ard, 28, has used a wheelchair her entire life because of a disease called Spinal Muscular Atrophy. She left for Ft. Lauderdale on Aug. 8 for a week of interviews, speeches and the finals.
"No one knows the true definition of determination and guts until you see a group of women in wheelchairs for all different reasons representing their state all together in one room," she said. "The will that all of these women have is unbelievable and the positive attitudes are incomparable."
A concert vocalist, Ard sings and speaks for churches, civic organizations and schools. She has a Christian Album entitled "Walk With Me" that was released a year ago.
During the next year, she will speak at children's hospitals, schools and other organizations and advocate for the rights of others with physical and mental challenges.